Dishwasher Repair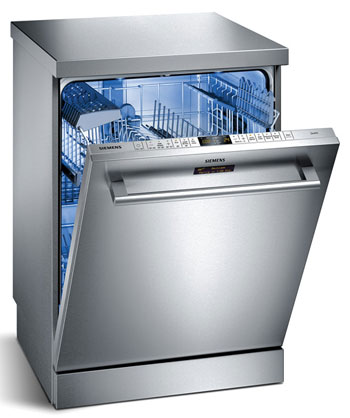 If you are looking for a dishwasher repair company we have skilled technicians that are fully capable of fixing whatever trouble you may be having with your dishwasher regardless of brand, make or model. With the help of one our friendly and skilled technicians, you will not have to worry about your dishwasher causing any issues. Many problems that arise with dishwashers are normally caused by clogging. When you call I Fix Appliances Houston for service, we will spring into action and get your dishwasher up and running as soon as possible. Our goal is to provide you with same day service at an affordable rate. We will dispatch one of our highly trained dishwasher repair technicians that have over a decade worth of experience in fixing all brands of dishwasher.
One of the most serious problem that occurs with dishwashers is when their motor breaks down. Please don't attempt to repair the dishwasher's motor yourself as you can do more harm than good. Call a professional dishwasher repair technicians to avoid any additional downtime. Houston homeowners will occasionally face the problem of a dishwasher refusing to drain. If your dishwasher is flooded with water when you first open it up the problem could be the drain impeller. This is one of the part that belongs to the pump assembly that forces dirty water out of the drain during certain periods. A thorough examination by one of our experienced technicians will determine the final cause of the broken dishwasher.
The I Fix Appliances Houston team has one of the industry's highest training. We have seen it all and we know how to fix it right the first time. Our company continues to thrive dues to our wonderful customer service. We have dozens of repeat customers and recommendations by word of mouth from previous satisfied customers. We look forward to assisting you with your dishwasher repairs and making you our next satisfied customer. Call Us Today!