Houston Refrigerator Repair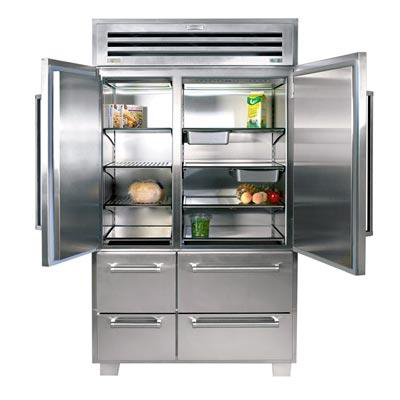 If you live in Houston or surrounding areas and seeking an honest & reliable refrigerator repair company look no further than I Fix Appliances Houston. We are the #1 choice to hundreds of Houston residents when it comes to seeking exceptional service. Our main goal is to provide high quality refrigerator repair and excellent customer service. We know how crucial it is to have a running refrigerator. It is not only the most hardworking appliance in your home but it is the most important one that keeps your grocery and even family medicine stored. With over a decade of experience we will do whatever it takes to get your refrigerator back in order.
Houston and surrounding area residents turn to us when they are having problems with their refrigerators because of our wonderful reputation. Our courteous technicians will treat your property with the respect that it deserves. They will get your refrigerator running like brand new. We are fully licensed and insured and ready to begin working on your repairs today. If your home refrigerator has been producing any unusual sound, leaking out water, or simply not producing ice, give I Fix Appliances Houston a call today for prompt and professional refrigerator repair services. Take precautionary measure if you want to repair your refrigerator yourself but if you are not properly trained or have a clear understanding on what to do in repairing your refrigerator, make sure you reach out to the professionals at I Fix Appliances Houston. I Fix Appliances Houston appliance repair technicians are ready to take care of all of your refrigerator repair needs. We repair all brands and models
We have over a decade of experience in refrigerator repair which has led us to earning a reputation for being detailed, honest, showing integrity and reliability to Houston and surrounding area residents. Our experienced technicians are focused on providing quality service and dependability at the most affordable price. No matter how extent the issue may be we are ready for any challenge thrown our way. We are here to help so call us today to speak to one of our staff members and schedule your appointment today!