Emergency Flood Inspection and Assessments
Trustworthy and Reliable Technicians
Appliance repair at a low price
Your Satisfaction is our main priority!

Contact Us
| | |
| --- | --- |
| MONDAY-FRIDAY: |  08:00AM – 6:00PM |
| SATURDAY: |  08:00AM – 5:00PM |
| SUNDAY: |  CLOSED |

Call iFix Appliances Houston
Call Us Today!
832.868.7746
Why Choose I Fix Appliances Houston?
Houston's Best Appliance Repair Company!
Choosing the right Houston appliance repair company is an important step when you require prompt and professional service. At I Fix Appliances Houston, we understand how frustrating and inconvenient it becomes when you have broken appliances. We will give you an honest diagnosis of what issue your appliance may be having. Read more
Highly Qualified Technicians
Licensed, Bonded, & Insured
100% Satisfaction Guaranteed
Reasonable Rates
Serving Houston & Surrounding areas
We Service All Makes & Models
He promptly responded and arrived at time we agreed!

James did a great job - very professional and knowledgeable. My LG washer stopped spinning so I did a search on YELP and chose him due the other reviews. I sent him a message regarding my issue, he promptly responded and arrived at time we agreed upon. He even pulled the "filth" from beneath my fridge. Great guy!

Knowledgeable, prompt, flexible, kind..

I found James on Yelp today and he worked with my schedule to come out and check my fridge this evening. Discovered that it was a spill and not a coolant leak as I had worried. He not only was kind about it but explained how to check for a coolant leak and even offered to clean up the spill to earn his very reasonable service fee. Knowledgeable, prompt, flexible, kind, and fair...rare qualities and ones that make me a customer for life! Thank you, fellow Yelpers, for the tip.

I strongly recommend I fix appliance Houston to others.

I recently had problems with my washer and dryer and contacted James to come and fix them. James is a very professional repair guy, he is upfront, he lets you know what's going on with the issues and his steps to fixing them. He was able to fix my washer but the fridge I purchased on craigslist had way too many problems to be fixed.

I strongly recommend I fix appliance Houston to others.

"...a brilliant diagnostician..."

Our 10+ year old LG front loader issued its 'death rattle ' last night. Called James early Monday AM and from my description, he gave an in-depth analysis and plan for repair. He is a brilliant diagnostician and helped me decide to throw in the towel, though he did give ballpark estimates for repairs. Super fellow; please give him a call. Had a second opportunity to use James. Our Thermador oven was over-reading the bake temperature and, subsequently, cakes etc. were not coming out well. He showed up within minutes of his scheduled visit and quickly assessed the issue using an electronic thermometer. He did not need to replace any parts and the charge was more than reasonable.

My go-to for appliance repairs in Houston.

James is responsive, honest, and thorough. When my refrigerator broke, he fixed it. When my microwave broke, instead of fleecing us and recommending expensive repairs, his tech (Jose) advised that we could save money by purchasing a new one (and he told us which brands to avoid). Very happy with I Fix Appliances.

Jose was awesome. He told me when he was coming, texted me with updates and told me exactly what I needed and how much it would cost. He repaired my dryer as promised and in record time. I will definitely use ifix again! Thank you.

Excellent service, properly friendly tech, no upselling. A+

My 15 year old Kenmore dryer decided to stop getting hot, so I went with the Yelp reviews and contacted IFix through text message yesterday. They responded that a tech would contact me, and he set the appointment for today from 1:00PM to 3:00PM. Alex texted me that he was 25 minutes away, and arrived just after 1:00PM. It took him less than 20 minutes to hand me a written estimate for well under $150. Alex had to go get the part, and texted me when he was 10 minutes away from returning. Another 20/30 minutes and I was writing a check for my now properly heating dryer.

Good guys with easy service appt set-up.

Called their number, then followed up with a txt detailing my address and phone number. The next day I received a txt from the tech asking me when I would be available. He was punctual with his eta and was quick to diagnose my washer's issue. After learning the price to repair would exceed the price of a new unit, he informed me of good places to purchase a new one from and which kinds to avoid. Overall, he seemed knowledgeable and professional. I'd use these guys again.
Schedule It
Call I Fix Appliances Houston today to schedule a visit from one of our experienced technicians.
We Diagnose It
Uppon arrival are experienced technicians will diagnose and give you an honest estimate.
Don't be pushed into buying a new appliance by another repair company we will diagnose the problem.
We Fix It
After the estimate is approved the technician will repair your appliance and get it running like new.
Cooktop Repair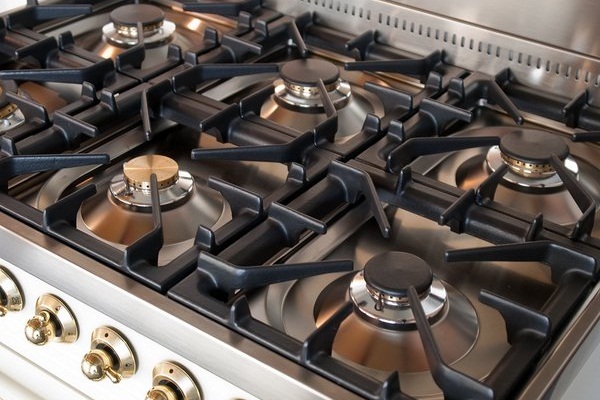 We will be there for you when problems arise and you need a cook top repair technicians we can diagnose the issue and get the issue resolved.Learn More →
Wine Cooler Repair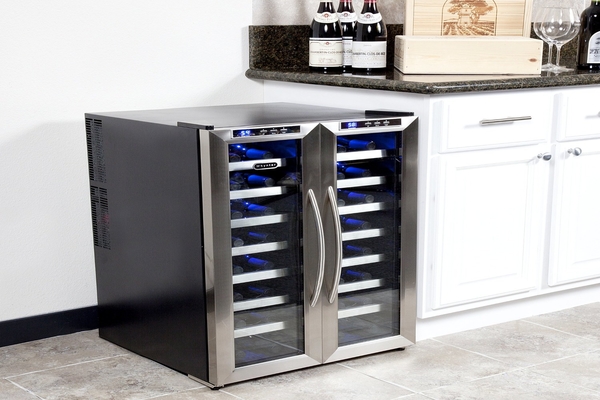 I Fix Appliances Houston is the leading wine cooler repair company for Houston and surrounding areas residents despite the size of your wine cooler.Learn More →
Trash Compactor Repair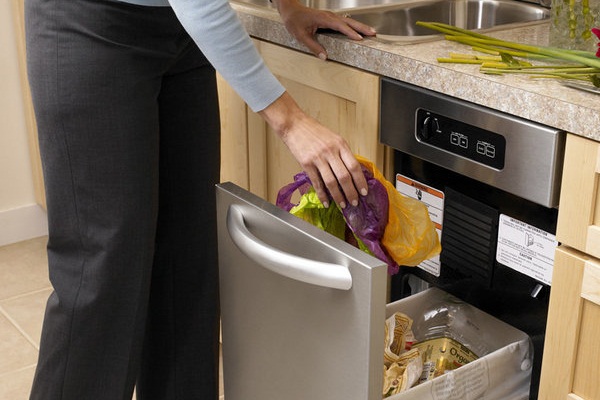 I Fix Appliances Houston specializes in repairing trash compactors in residential & commercial buildings as well as apartment buildings in Houston.Learn More →